City and Colour Joins Fire Aid Roster - For Fort McMurray (JUNE 29)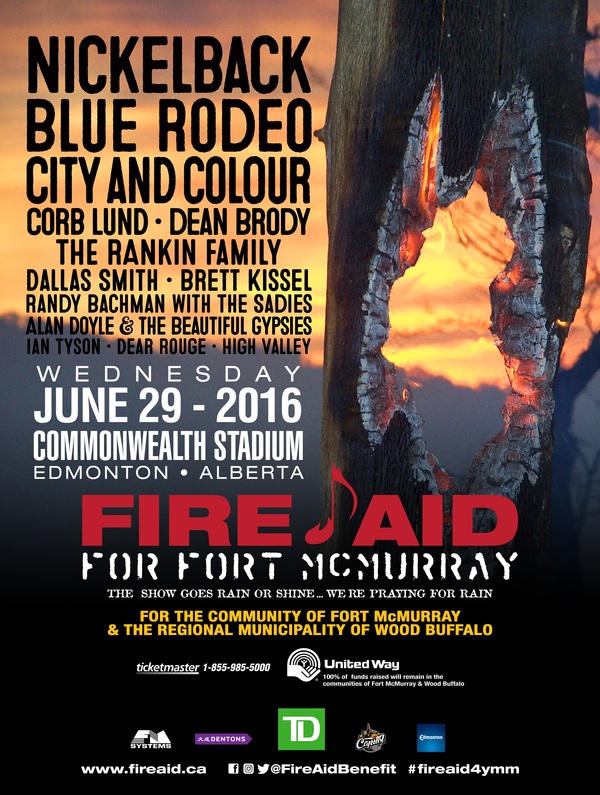 Excited to announce that I am joining the roster, playing a SOLO set, for Fire Aid in Edmonton, AB on June 29 at Commonwealth Stadium.
Tickets on sale here!
Funds raised will be donated to the Fort McMurray United Way and 100% of all funds raised will stay in the community of Fort McMurray an the Regional Municipality of Wood Buffalo.